Sauna Zen and our sister company, Spiritual Quest, were founded in 1992 to promote natural and holistic wellness products. The fast pace of the modern world can leave us dazed and confused, anxious and nervous, and the faster the world moves the more these negative influences impact us.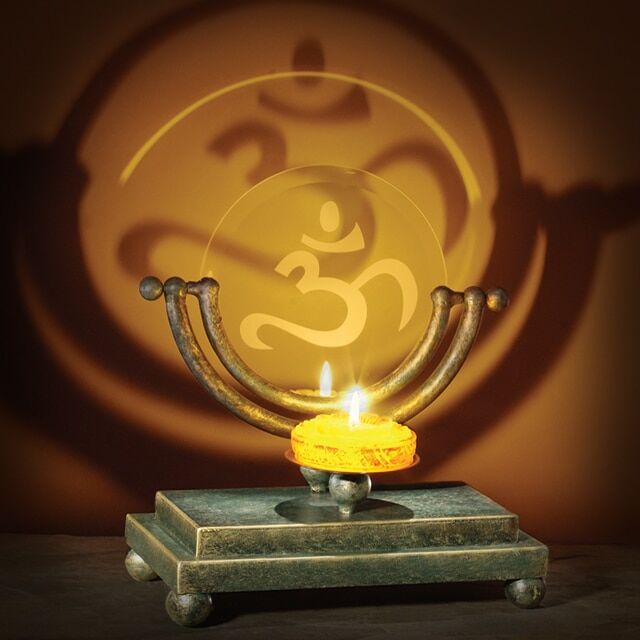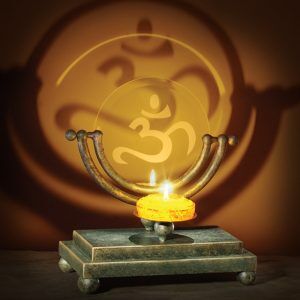 Our first product was our proprietary Projection Candle Holder, designed to provide peaceful surroundings while you meditate.
It is designed so that when the candle shines through the patterned glass lens it projects the design on the wall.
We still carry this product today with five different projection patterns to choose from: Meditation Man, OM, Ying Yang, Koi and Dragon.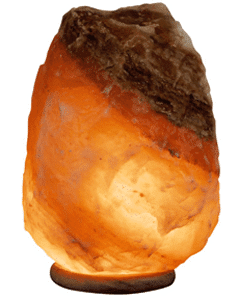 From these humble beginnings, Sauna Zen and Spiritual Quest began their quarter century (and growing) relationship with Himalayan Salt.
The more we worked with Himalayan Salt, the more we fell in love with its look, feel and beneficial wellness properties. You might say we've become Himalayan Salt experts. We use only the highest grade of Himalayan Salt–(ISO 9001:2018 certified)
Our first Himalayan Salt product was a small Himalayan Salt Lamp.
As we entered the 21st century, SaunaZen.com and SpiritualQuest.com were born and with our new, online presence, business began to take off and we began to expand our product line of Himalayan Salt products. Spiritual Quest turned its focus on new and innovative Salt Lamps and Sauna Zen concentrated on in-home, spa quality therapeutic products.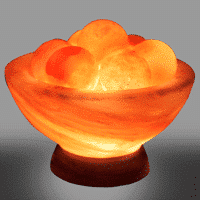 We created the original Abundance Bowl in 2001, and it was an instant hit. Its novel design displayed the distinctive look of Himalayan Salt in a spectacular manner. Others took note and soon copied our original design.
Not to be outdone, Spiritual Quest now offers the Abundance Bowl in three distinctly different designs.concentrated on in-home, spa quality therapeutic products.
In the years since, Spiritual Quest has grown its line of Himalayan Salt Lamps to include the largest salt lamp available (the Mega), spherical salt lamps, pyramid salt lamps and many other unique and distinctive designs.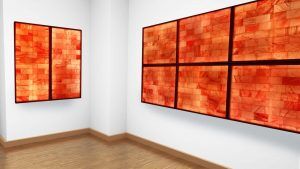 As knowledge of Himalayan Salt's amazingly beneficial healing properties became more mainstream (due in some part to Sauna Zen's and Spiritual Quest's efforts), we sought out new avenues and products to satisfy this increased awareness and demand. The result: The Himalayan Salt Wall.
Today, Sauna Zen and Spiritual Quest have the largest warehouse of Himalayan Salt products in the United States. We stock a dozen different sizes of the traditional salt lamp as well as a dozen different styles of decorative salt lamps. We build salt wall panels as well as custom salt wall installations.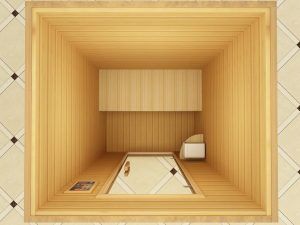 Sauna Zen has always sought out ways to bring natural and holistic wellness products into the home, where they do the most good.
We are proud of our self-contained Salt Caves and Salt Room Cabins (shown with Halo Generator in photo to the left) as sterling examples of this philosophy.
Never one to sit on their laurels, Sauna Zen and Spiritual Quest have remained true to their founding mission of bringing spa treatments into the home. Don't get us wrong, we love spa treatments, but there's something about finishing a spa session and then jumping in our car to drive home that devalues the spa experience.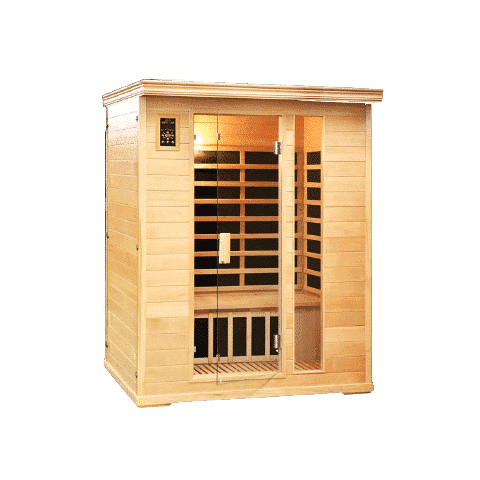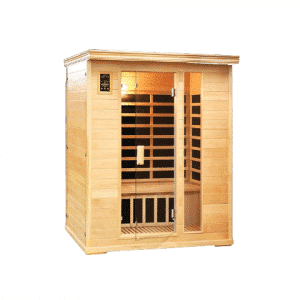 To that end, in 2008, we brought our first line of In-Home Infrared Saunas to market. At the time, the latest technology used ceramic heating elements.
Today, we offer a complete line of NIR, MIR and FIR Full Spectrum infrared saunas using your choice of carbon fiber or ceramic tube heating elements.
As Sauna Zen and Spiritual Quest continue to grow, we are constantly looking for new products to offer, while coming up with new ideas for our core product—Himalayan Salt. We've recently introduced Himalayan Salt Slabs for cooking, our line of gourmet Himalayan Salt for seasoning and Himalayan Bath Salts for Sole Therapy.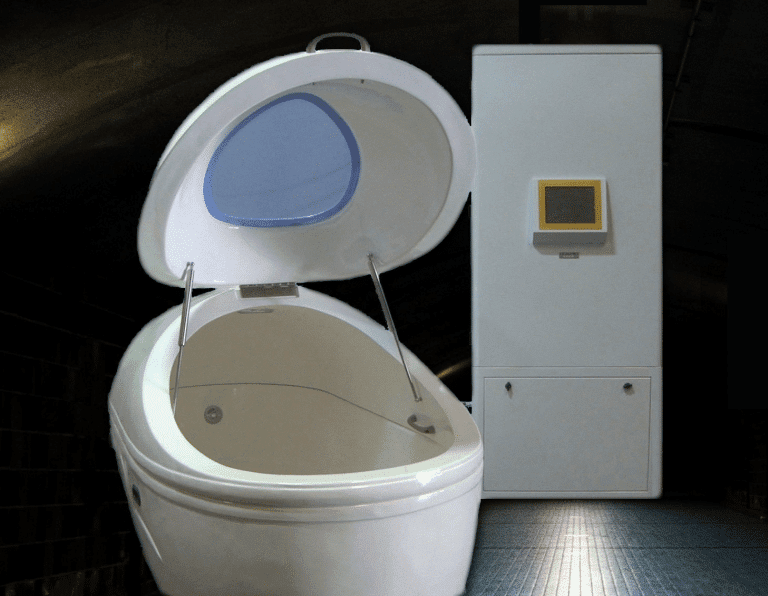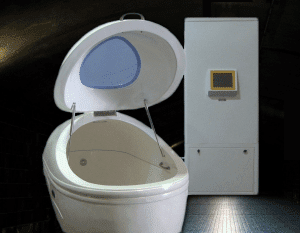 Sauna Zen's and Spiritual Quest's most recent product offering is the Float Tank, or sensory deprivation tank. Like all of our products, it is designed to be used in the comfort of your home.
Our design makes it possible for our float tank to fit through any standard sized door, making the installation process simple.
We take great pride in the accomplishments of Sauna Zen and Spiritual Quest to date, and look forward to many more years of providing natural wellness solutions to health related issues. We value your business and stand behind every product we make and sell. No order is too large or small for us to handle and we offer wholesale prices to the trade. Sauna Zen—spa products for your home.
Sauna Zen
501 E Main Street Ridgeland, SC 29936